This is a cute and geek and nerd type of Yellow Labrador Puppy who is posing like a hipster kid with pink eye glasses. 🙂  Nice gift idea for kids who love reading and also Yellow Labrador!
Ads by Google


How about this Hipster Yellow Labrador Puppy Book Label?  You can personalize this.  This is one of the reasons why I created this book related design!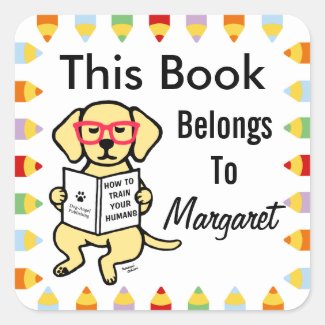 ---
Direct Link to my Store for more Hipster Yellow Labrador Puppy Gifts!
Take a look of our Yellow Labrador Gifts!  You can purchase products via the following product images and links.
[zStoreBasic productLineId="196536489745698650″ gridCellSize='large' showHowMany='12']