This is an innocent looking Yellow Labrador Puppy cartoon design for Yellow Labrador fans!  People may think that every dog looks like innocent like this puppy, though!   To be innocent doesn't mean that they don't get involved in mischief!
Ads by Google



How about this Innocent Yellow Labrador Puppy Dishwasher Magnet?  Looks so cute!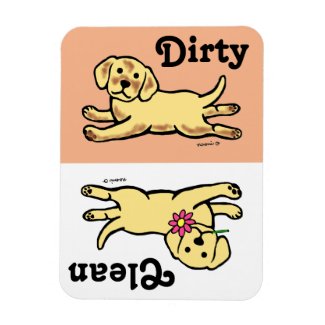 ---
 Direct Link to my Store for more Innocent Yellow Labrador Puppy Gifts!
Take a look of our Yellow Labrador Gifts!  You can purchase products via the following product images and links.
[zStoreBasic productLineId="196074109875663174″ gridCellSize='large' showHowMany='12']