Unique and funny Labrador Retriever Art painted by Naomi Ochiai. Nice Labrador gifts for dog lovers who own Chocolate Labradors!! A cute cartoon of Chocolate Lab enjoy bathing in the yard. You can customize text and more!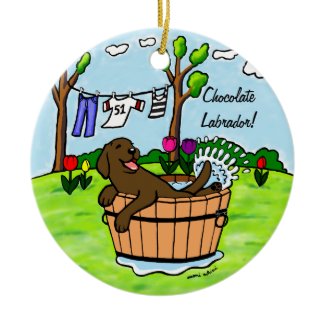 Personalized Chocolate Labrador Cartoon by HappyLabradors
If you like this Chocolate Labrador design, check out these!
[zStoreBasic productLineId="196129368983525070″ gridCellSize='large' showHowMany='12']
Visit Labrador Cartoon Design Gift Store!