Hi everyone!
Do you like trip?  If so, this is very useful, I think!!  I'd like to introduce my Labrador Retriever Luggage Tags here!
Here's one that I purchased for me.
First, it's a front design.
 How it's personalized?
It's a back.
You can personalize like this.
Which personal information to be printed is up to you.
What do you think?  It's nice for your travel bag or a small gift for your friends and family.
This is my most popular Labrador Luggage Tag!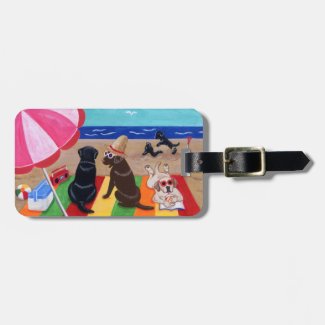 Personalized Summer Breeze Labradors
Do you want to see more?  Check out the following image banner!
Thank you for your visit!
See you again. 🙂