Hi and thank you for your visit!!
Here's one of my Yellow Labrador Tshirts with something summer theme to enjoy summer days!!
Look at this!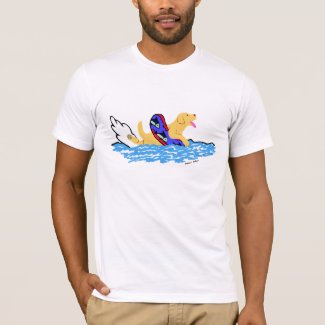 Yellow Labrador Swimming T-Shirt
by HappyLabradors
A cute Yellow Labrador is swimming with his/her favorite swim tube!!
It may look weird because Labrador Retriever dog is good at swimming. They can swim without such a swim tube!!!
True!!
But I think this design looks cute anyway!
Hope you like it.
I have various Yellow Labrador Shirts in my store.  Click here for more Yellow Lab designs.
Thank you!!
See you. 🙂
Visit my Labrador stores! Click the banners below. Thank you.
[zStoreBasic productLineId="196102459069482550″ gridCellSize='large' showHowMany='12']